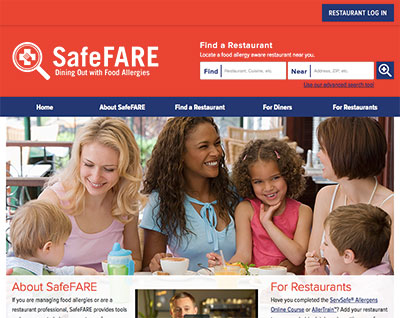 Food Allergy Research & Education Inc. hired The Mechanism as a partner to develop this listing website for restaurants and businesses with certified employees, trained to serve customers with allergies.
Users can search the database based on many criteria, including location and cuisine. The content management system allows restaurants to create entries that are then screened by SafeFare admins.
I oversaw the development of this project as well as conceptualized the logic behind the search functionality.
Publicity
Those Keeping a Diet Find Better Signposts to Dining on the Road – NYTimes
Technologies:
Ruby (on Rails)
Postgres
JavaScript (jQuery)
SASS